Service for Shannen Wesley, adored son of Kim Edgeworth Wesley, class of '80, is this Thursday.
Posted by mcauleyhighschool on April 11, 2019
In Loving Memory of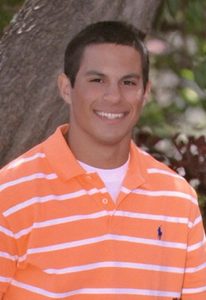 Shannen Scott Wesley
1994 – 2019
Shannen Scott Wesley, age 25, of Toledo, passed away unexpectedly on Saturday, April 6, 2019 at the Toledo Hospital with his loving family by his side. He was born April 8, 1994 to Bradley and Kimberly (Edgeworth) Wesley in Toledo. Shannen was a 2012 graduate of St. Francis de Sales High School. He then went on to attend the University of Detroit Mercy to continue his studies and play lacrosse on a double scholarship for academics and athletics. Shannen mentored the youth in lacrosse and football through different camps. He was also involved in different organizations such as the Boys and Girls Club of Ohio. Shannen was an avid sports fan; always participating in a variety of sporting events. He loved music of all kinds, even playing the guitar. 
Shannen had a sense of humor and his smile could light up any room. His laugh was infectious, and is something everyone will miss. He was a kind, loving, generous, genuine person who never met a stranger. He enjoyed spending time with his friends and family, especially his nephews. Shannen was a fierce protector of his family and will be deeply missed by all who knew and loved him.
Shannen is survived by his mom, Kim Wesley; dad, Brad (Julie Susor) Wesley; siblings, Aubree and Jacob; nephews, Dawson, Adrian and Noah; grandmothers, Kendra Wesley and Carol Edgeworth; uncles, Ramero (Ronnette) Wesley and James (Lori) Edgeworth, Jr.; aunt, Kris (Matt) Hunter; cousins, Ramero Jr. and Reese Wesley, Alex (Ben) Schoen, Conner Edgeworth, and Timothy and Cameron Hunter; special uncle, Daimian (Donna) Hatch and his daughter, Dannielle (Dominec) Gonzalez; canine companion, Jax; and many other loving extended family members and dear friends, too many to name. 
He was preceded in death by his grandfathers, Truly Johnson and James Edgeworth, Sr.; great-grandparents, Joseph and Francis "Ninny" Lubinski; and great-grandparents, Charles and Dorothy Wesley.
The family will receive guests on Thursday, April 11, 2019 from 3 – 7:00 p.m. at Newcomer – Southwest Chapel, 4752 Heatherdowns Blvd., Toledo, (419-381-1900) with Memorial Services beginning at 7:00 p.m. in the funeral home. 
Those wishing to make memorial contributions are asked to consider any mental health organization or for suicide prevention awareness. 
To share a memory of Shannen or to leave a special message for his family, please click the "Share Memories" tab above.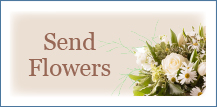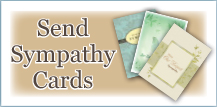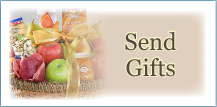 Services & Gatherings
Visitation:Thursday, April 11, 2019 from 3:00pm to 7:00pm
Newcomer – SW Toledo Chapel
4752 Heatherdowns Boulevard
Toledo, OH  43614
419-381-1900Directions & MapService:Thursday, April 11, 2019 at 7:00pm
Newcomer – SW Toledo Chapel
4752 Heatherdowns Boulevard
Toledo, OH  43614
419-381-1900Directions & Map